HEAT
How can Communities prepare for heatwaves?
Resources developed by the RED CROSS RED CRESCENT Network.
Heatwaves are among the deadliest natural hazards facing humanity. The threat they pose will only become more serious and more widespread as the climate crisis continues.
While the effects of heat are more readily seen in cities, the livelihoods and well-being of non-urban communities can also be severely disrupted during and after periods of unusually hot weather.
Resources developed by the red cross red crescent network helps communities prepare for heatwaves.  Check out some of these resources below: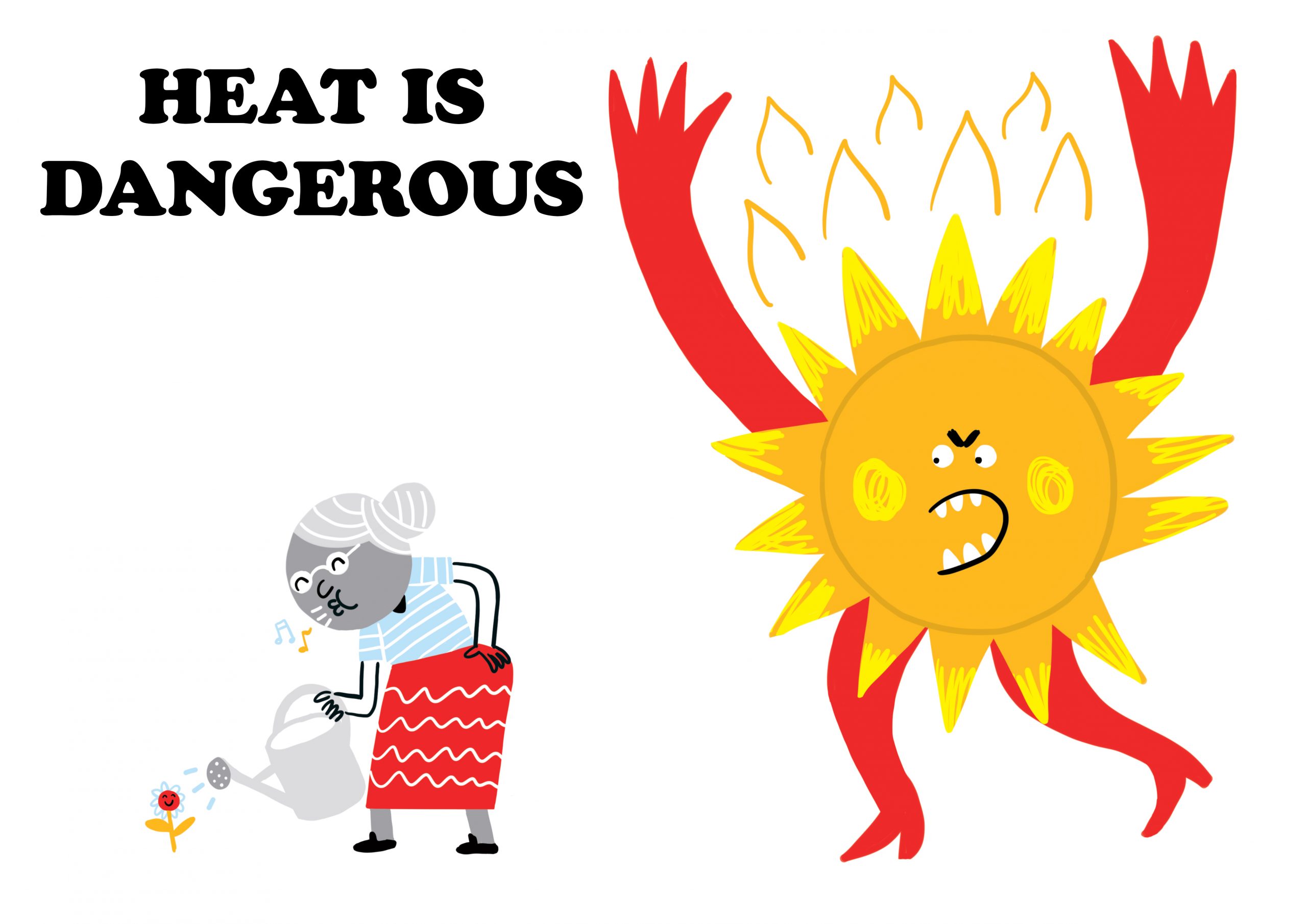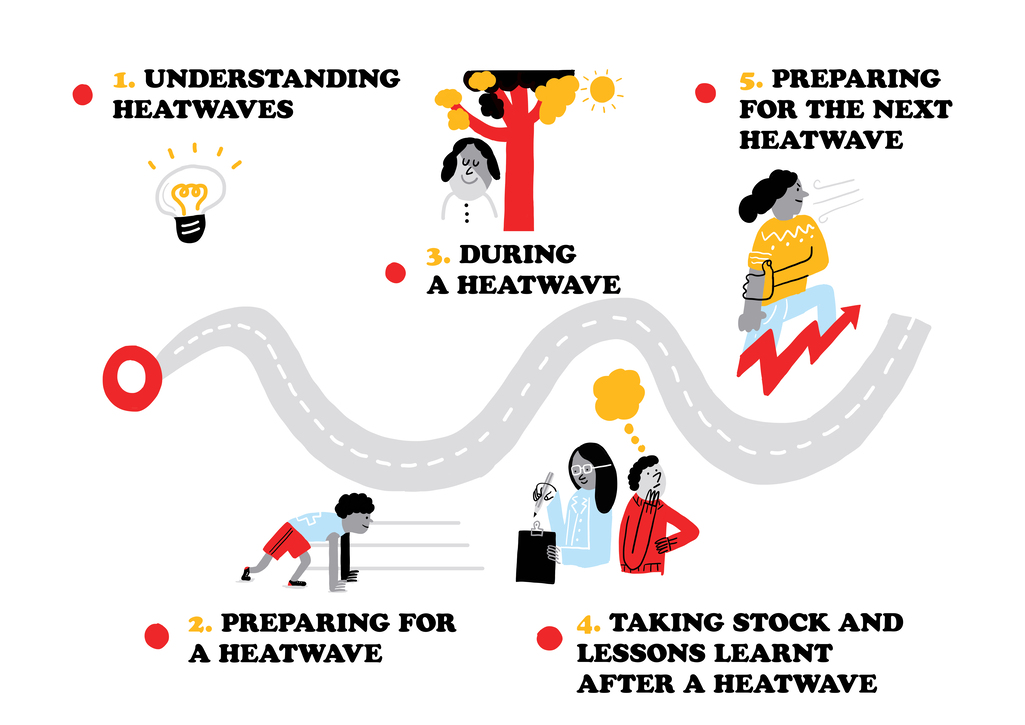 Heatwave guide for cities is designed with, and for, people working in city government to understand, reduce the risk of, and respond to, heatwaves in their cities.
The guide provides information and recommendations for technical staff within city government, including working with partners to understand city-specific heatwave risks; operational approaches to prepare for an imminent heatwave; response strategies to reduce human harm during a heatwave; and ways to learn from a heatwave that has just ended.
Case studies from cities around the world are included in this guide to highlight effective urban heat adaptation strategies, including early warning systems, climate-sensitive designs, and public information campaigns.
Throughout each chapter, there are recommended actions that can be taken and online resources for more detailed guidance on heatwave risks.
This guide is tailored towards practical actions that can be led by Red Cross Red Crescent branches in preparing for, and responding to, heatwaves in towns and cities.
This guide is based on the comprehensive Heatwave Guide for Cities but it is tailored towards practical actions that can be led by Red Cross Red Crescent branches in preparing for, and responding to, heatwaves in towns and cities. While aspects of these actions may be new, the most recommended actions can be easily integrated into existing branch activities.
While heatwaves can affect both rural and urban areas, this guide is tailored towards actions in urban areas. Temperatures in towns and cities tend to be hotter than the surrounding rural areas due to the many surfaces – such as densely packed buildings, roads, and pavements – that absorb heat and release it slowly.
This effect makes towns and cities hotter for longer. A branch located in a rural area may choose to modify some of the actions to be better suited for this area.
COVID-19 amplifies the risks of hot weather.
To reduce heat-related illness and loss of life authorities and communities should prepare for hot weather and heatwaves – in addition to managing COVID-19 – before extreme heat strikes.
This information series aims to highlight issues and options to consider when managing the health risks of extreme heat during the COVID-19 pandemic.
Read More
Multiple organizations have created guidance to help families prepare for extreme heat.
The 'Can't Take the Heat' podcast explores how people will adapt to a warming world. The podcast features experts from around the world including leading scientists developing climate solutions, and humanitarian volunteers telling stories of climate change from the frontlines of disasters.